The Kidney Dietitian Shop
Kidney Stone Nutrition School
Want to Learn More About Nutrition & Calcium Oxalate Kidney Stones?
Kidney Stone Nutrition School is for you!
This 6-week online course, will teach you to target your kidney stone urine risk factors with nutrition.  
6 weeks of videos for you to learn at your own pace
Example meal plans &  recipes
LIFETIME access – including all future updates!
Weekly group chats with Melanie
Worksheets & handouts to help you apply what you learn
Kidney Stone Nutrition School launches February 15th, 2021. Enrollment opens early February. Don't miss it!
Kidney Stone Diet eCookbooks
Calcium is a critical piece of a healthy diet for calcium oxalate kidney stone prevention. But, many people grow tired of plain milk and yogurt.
Both of these eCookbooks were created just for people with calcium kidney stones. Each edition includes 30+ recipes for scrumptious, creative ways to incorporate dairy into your meals.
Introduction explaining the science behind the calcium oxalate kidney stone diet

Serving and meal ideas
Complete nutrition information for each recipe, including reliable oxalate content
Each recipe is developed by The Kidney Dietitian to be:

High in calcium to block oxalate absorption and promote bone health
Low to moderate in oxalate
The right amount of protein and low in sodium and added sugar to promote reduced urine calcium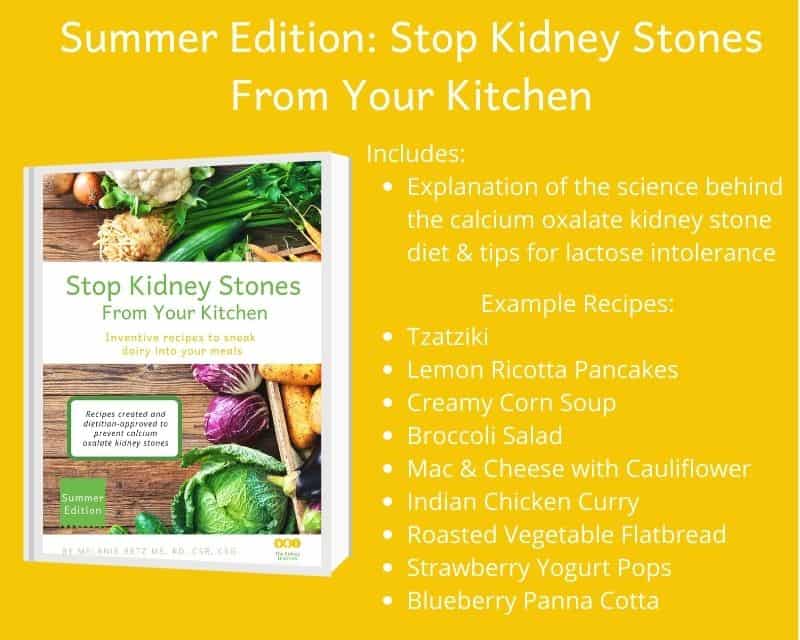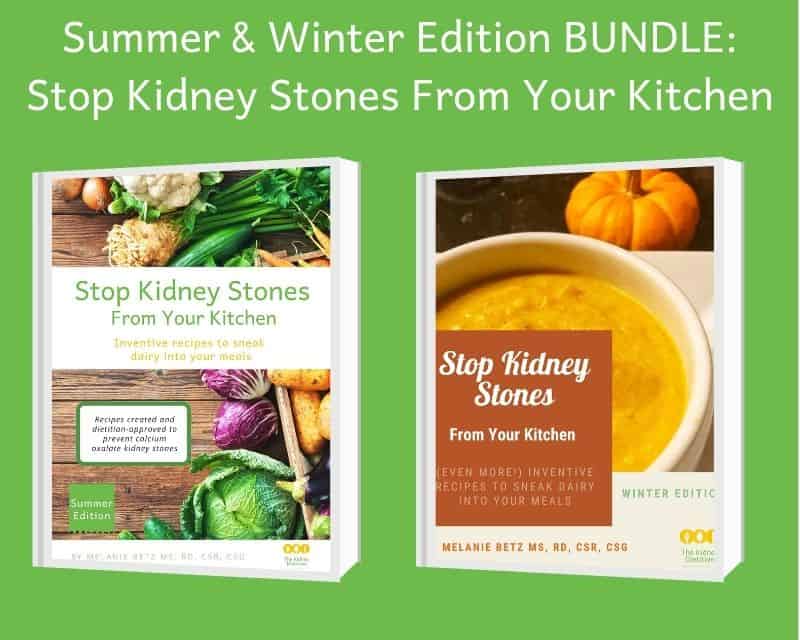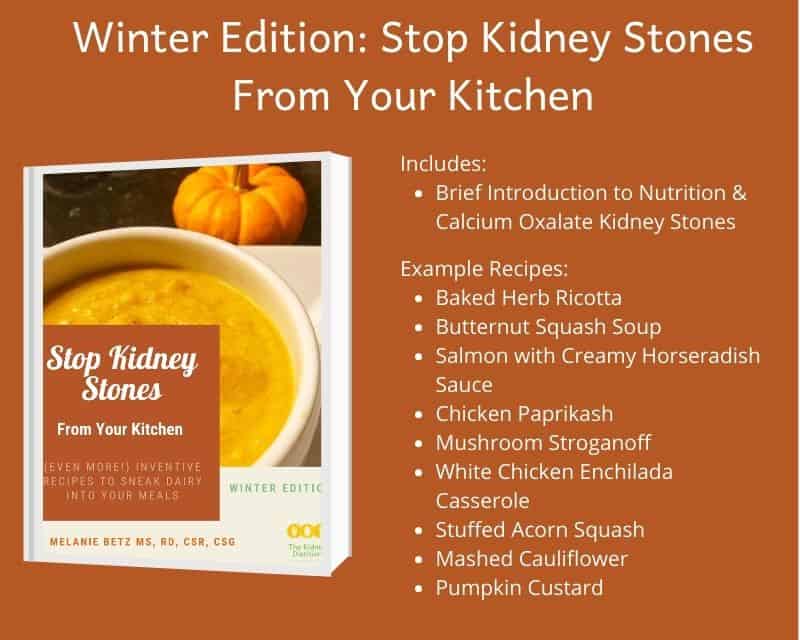 For Dietitians
Handouts for your patients from Melanie!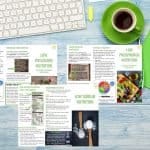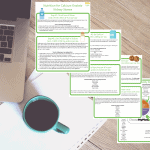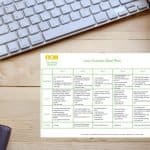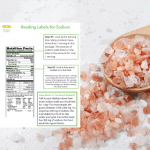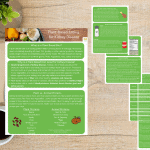 What People are Saying
"I don't see many clients with kidney disease, so I don't regularly use educational materials for this disease state. I am starting to get a few clients with kidney disease, so needed some handouts. These are perfect! There are so many lists of foods that are high and low in potassium, phosphorous and sodium, but these went into more detail with label reading and more. They were exactly what I needed."
Want to Stay In Touch with Melanie?