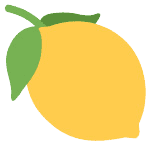 Prevent Kidney Stones with Delicious, Personalized Nutrition
We believe that kidney stone prevention should never come at the cost of enjoying the food you love. Our evidence-based approach focuses on your individual 24-hour urine test to uncover the cause of your kidney stones. With our customized approach to nutrition, you'll be able to enjoy a variety of foods without causing stones. Let us help you reclaim your life from kidney stones and enjoy the foods you love!
Kidney stones are NO fun!
I get it. You are sick and tired of:
the pain
endless stents, infections and hospitalizations
living in fear of passing your next stone
feeling like you can't eat ANYTHING
missing important life events
useless advice from your doctor
endless, confusing lists of what you "should" eat
You CAN enjoy eating again, without Googling every single food.
You CAN be confident that you are focusing on the RIGHT things.
You CAN get your life back from kidney stones.
You just need to look in the right place!
Get a personalized, evidence-based approach to kidney stones.
Unfortunately, most people with kidney stones don't get the help they deserve. I'm here to help!
Kidney stone nutrition is different for every single person. Your 24-hour urine test holds the secret to why YOU are making kidney stones, and what YOU can do to prevent them.
Kidney stone nutrition doesn't have to be complicated. And, you CAN eat your favorite foods. I promise!
Take Control of Your Kidney Health
Hi! My name is Melanie. I am a Registered Dietitian certified in kidney nutrition. I specialize in nutrition for kidney stones.
My goal is to simplify eating for kidney stones so you can:
focus on what actually matters for kidney stone prevention
feel confident in your food choices
enjoy your favorite foods without fear!
As a leader in my field, I've published and presented about kidney stone nutrition to both patients and healthcare professionals. Most importantly, I've helped hundreds of people prevent kidney stones!