Who doesn't love fresh, creamy guacamole on top of…well…nearly anything! Read on to understand how low sodium guacamole can fit in a healthy diet!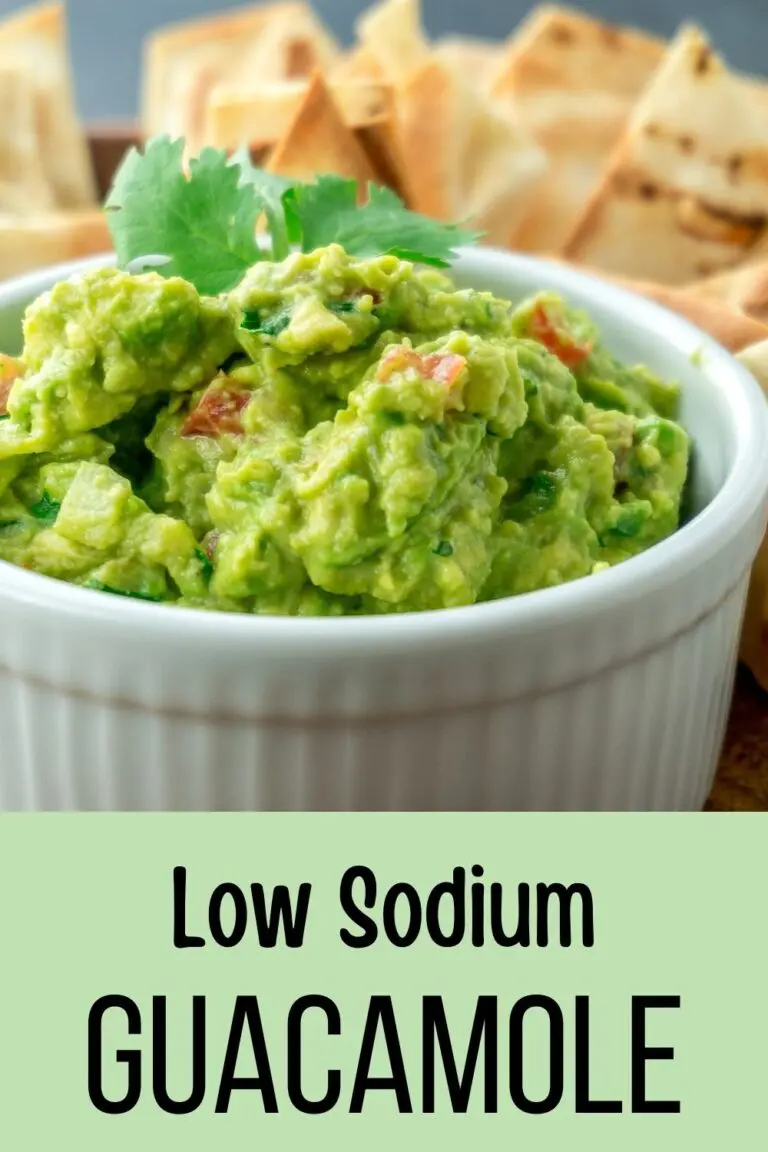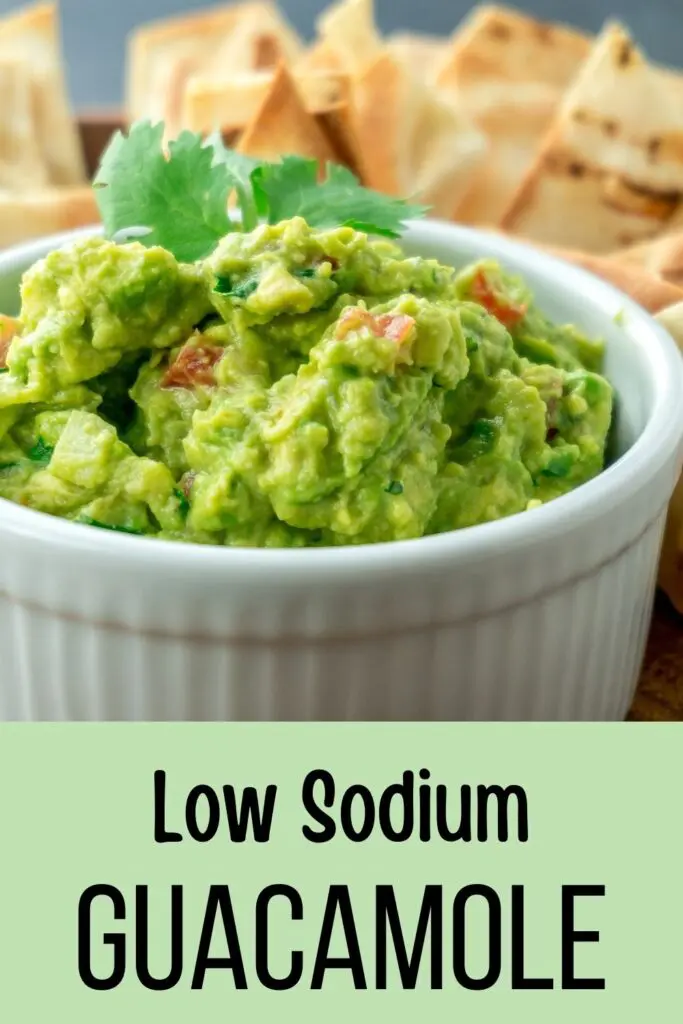 Low Sodium Guacamole & Kidney Health
Sodium
Store bought guacamole can be pretty high in salt. A low sodium diet is key for both kidney and heart health as well and preventing high blood pressure.
Wholly Guacamole has 140mg of sodium per 2oz serving. Sabra brand guacamole has 280mg.
This guac only has 28mg of sodium per 1/4 cup.
Make your own guacamole at home to control the salt! Plus, homemade guacamole tastes better anyway! All the traditional ingredients in guacamole are low sodium. Add flavor with extra garlic, lime juice and jalapeno (if you love spice!) to cut back how much salt you need to make your guacamole delicious!
Potassium
Avocadoes are pretty high in potassium. Some people with kidney disease may need to limit how much potassium they eat. If this is you, enjoy guacamole in smaller portions.
For others, a high potassium diet can help protect kidneys. Learn more about potassium and kidney health. Always ask your doctor or dietitian what is best for you.
Kidney Stones & Oxalate
Guacamole is a great choice for most kidney stone friendly diets. If you need to limit how much oxalate you eat, don't worry! One serving of this low sodium guacamole has only 4mg of oxalate.
Low Sodium Guacamole & Heart Health
Fiber
Avocado, and therefore guacamole, is a great source of soluble fiber. One serving of this guacamole has about 2 grams of fiber – not bad for a condiment!
Healthy Fat
Avocadoes are packed with heart healthy monounsaturated fats. Eating primarily healthy fats from foods like avocado, nuts, seeds and non-tropical plant oils can reduce your risk of heart disease.
This is especially important for people who have kidney disease, as people who have reduced kidney function are at higher risk of heart disease.
How to Serve Guacamole
Use this low sodium guacamole however you love to have your guacamole. Here are my favorite ways to eat it.
Happy Eating!
Melanie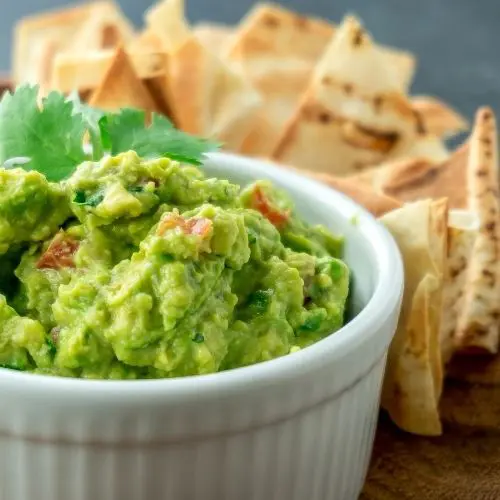 Print Recipe
Low Sodium Guacamole
Heart healthy, low sodium and flavorful guacamole! Perfect for a quick snack. Or, to add some zip and creaminess to your next meal.
Ingredients
1

large

avocado

soft

1

lime

juiced

2

cloves

garlic

minced

1/4

cup

onion

minced

1

jalapeno

minced

1/4

cup

fresh cilantro

chopped

1

pinch

salt
Instructions
Combine avocado and lime juice in a bowl. Mash with a fork to desired consistency.

Add remaining ingredients. Mix to combine. Enjoy!
Notes
Nutrition Facts (per 1/4 cup): 46 calories, 4g fat, 0g saturated fat, 0mg cholesterol, 4g carbohydrate, 2g fiber, 0g added sugar, 1g protein, 29mg sodium, 11mg calcium, 149mg potassium, 19mg phosphorus, 4mg oxalate
*Please note that this post contains clearly identified affiliate links. If you click on these links and choose to make a purchase, I may receive a commission (at no cost to you). As an Amazon Associate I earn from qualifying purchases.