Nuts & seeds are often taboo on a low oxalate, kidney stone friendly diet. This is probably because nuts and seeds are notorious for being high in oxalate. But, there are huge differences in oxalate between different nuts and seeds. If done correctly, nuts and seeds can be a part of a healthy low oxalate diet!
*Please note that this post contains clearly identified affiliate links. If you click on these links and choose to make a purchase, I may receive a commission (at no cost to you). As an Amazon Associate I earn from qualifying purchases.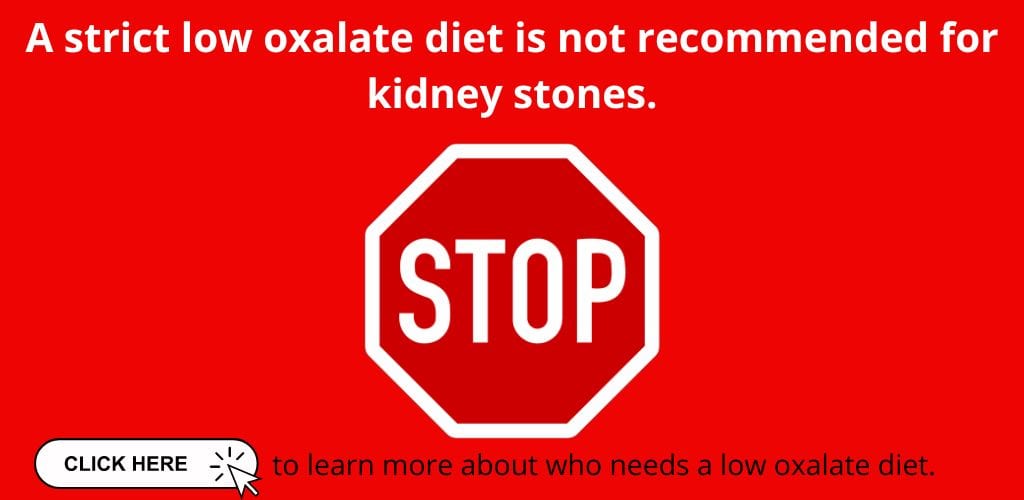 Who Needs Low Oxalate Nuts?
Before we jump into which nuts and seeds are low in oxalate, it is important to know who needs to avoid high oxalate nuts and seeds.
Oxalate is most known for it's role in kidney stones. However, not everyone with kidney stones needs to avoid oxalate. It is important to work with your doctor to figure out what kind of kidney stones you have. If you have a kidney stone other than calcium oxalate, avoiding oxalate will not reduce your risk of kidney stones.
If you were not able to have your kidney stone analyzed, a 24-hour urine test will tell you what kind of stones you are most likely to make. The test will also tell you what your kidney stone urine risk factors are.
Even for the same kind of kidney stone, urine risk factors can be different. For example, too much calcium in urine is the most common risk factor for calcium oxalate kidney stones. Other urine risk factors are high urine oxalate, low urine pH, low urine citrate and high urine uric acid. (1) You can target your specific risk factors with nutrition!
If you have high urine oxalate, it is important to follow a low oxalate diet, including low oxalate nuts. (2)
Remember that fluid, sodium, protein, calcium and healthy diet patterns all play very important roles in kidney stone prevention too! (1)
Why Eat Low Oxalate Nuts & Seeds?
Heart Health
Perhaps the biggest benefit of nuts and seeds is heart health! Nuts and seeds are a great source of heart healthy polyunsaturated, omega-3 and omega-6 fats. People who eat more nuts are less likely to have heart disease and high cholesterol. (3)
Fiber
Low oxalate nuts and seeds can be an important source of fiber. Eating enough fiber can be tough! Especially on a strict low oxalate diet. Adding healthy low oxalate nuts and seeds to your diet will help you get enough fiber. Women should eat 25 grams of fiber each day. Men should aim for 38 grams. (4) One ounce of pecans has about 3 grams of fiber. (5)
Fiber is most known for its benefit for bowel health. Eating enough fiber keeps you regular! Fiber can also help ward off heart disease and diabetes. (6)
Healthy Plant Protein
"Plant based" eating has become quite trendy in recent years – for good reason! Eating more plants like vegetables, fruits, whole grains, nuts and seeds is protective against chronic disease.
In light of the "plant based" movement, products such as Beyond Burger and Impossible Burger have taken off. Although these meat substitutes can be a healthy option on occasion, they tend to be very high in salt. If you have Chronic Kidney Disease, phosphorus additives may also be a concern.
If you are trying to cut back on meat, it is better to get protein from natural sources, such as whole grains, nuts, seeds, beans and lentils. Low oxalate nuts and seeds are a great source of plant based protein!
Brain Health
Nuts may also help protect your brain! Nuts are an important part of a Mediterranean diet pattern, which is associated with slower cognitive decline and reduced risk of Alzheimer's disease. (7) In fact, nuts are a critical part of the "MIND" diet, which was created to target cognitive function and to prevent Alzheimer's. The "MIND" diet has been proven to do just that! (8)
Low Oxalate Nuts
Coconut
0mg oxalate per ounce
Coconut comes in at the lowest oxalate amount – zero! However, the fat in coconut is not ideal. Coconut is very high in saturated fat, which is associated with worse heart health and is not endorsed by the American Heart Association.(9) Also, be careful of extra sugar in shredded coconut and coconut milk.
However, coconut is a great source of fiber! Enjoy coconut in smaller amounts and mix in other low oxalate nuts to keep your heart healthy!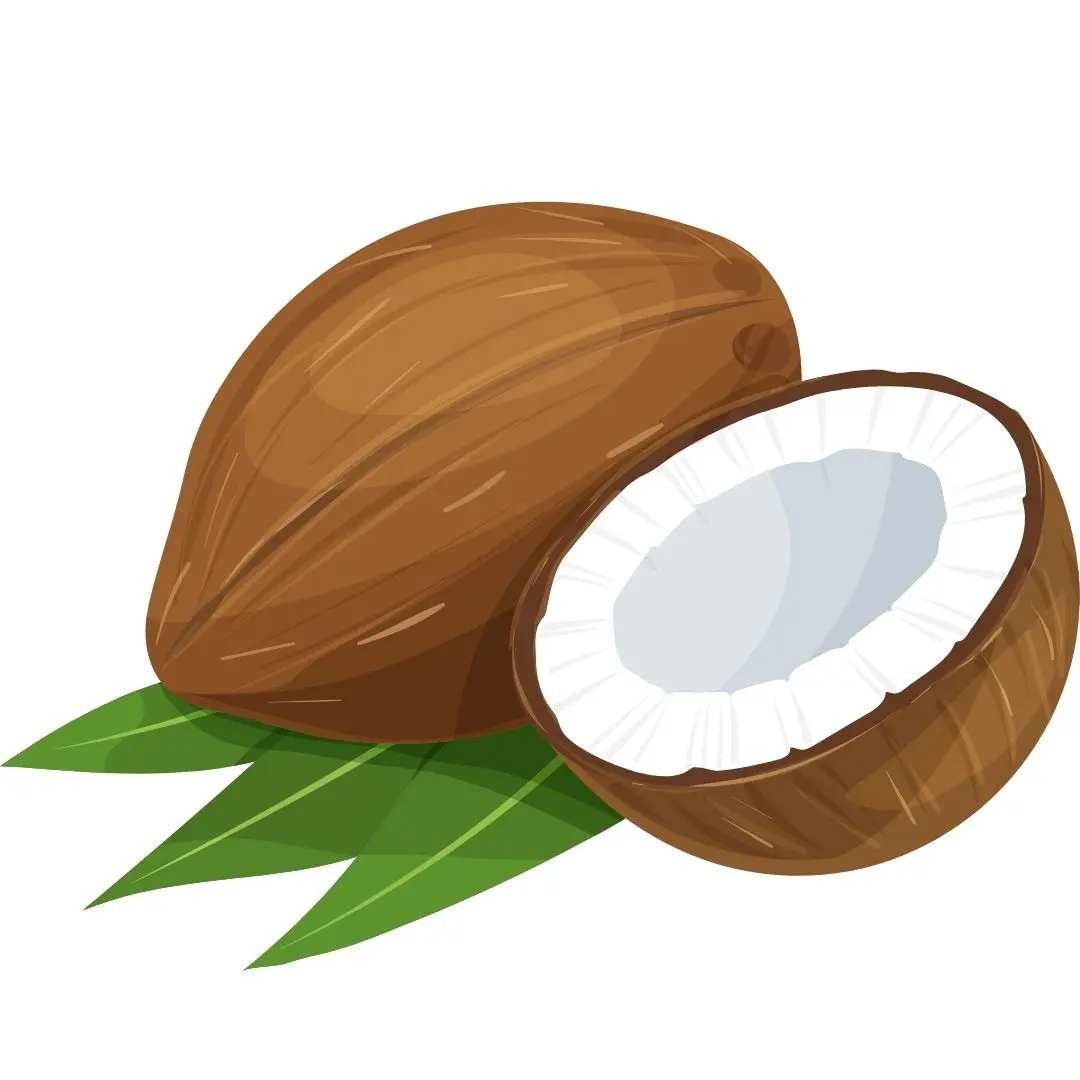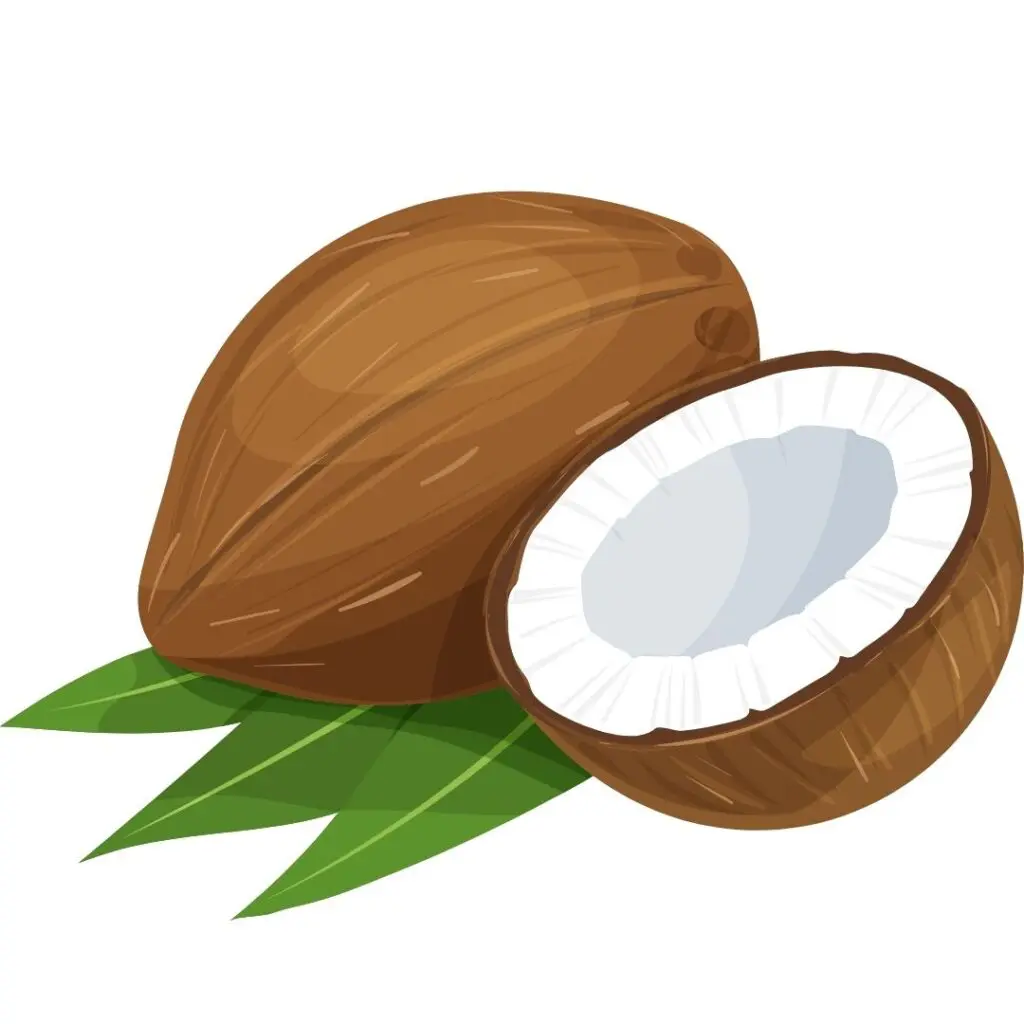 Macadamia Nuts
12mg oxalate per ounce
Macadamia nuts* are delicious in more than cookies! Macadamia nuts are a great low oxalate nut choice.
Pecans
10mg oxalate per ounce
Who doesn't love pecans!? Sprinkle some pecans* on your salad or in oatmeal to add some fiber and healthy plant protein.
Pistachios
14mg oxalate per ounce
The perfect snack! Pistachios* are a great option for a low oxalate diet. They also happen to be one of the lowest calorie nuts.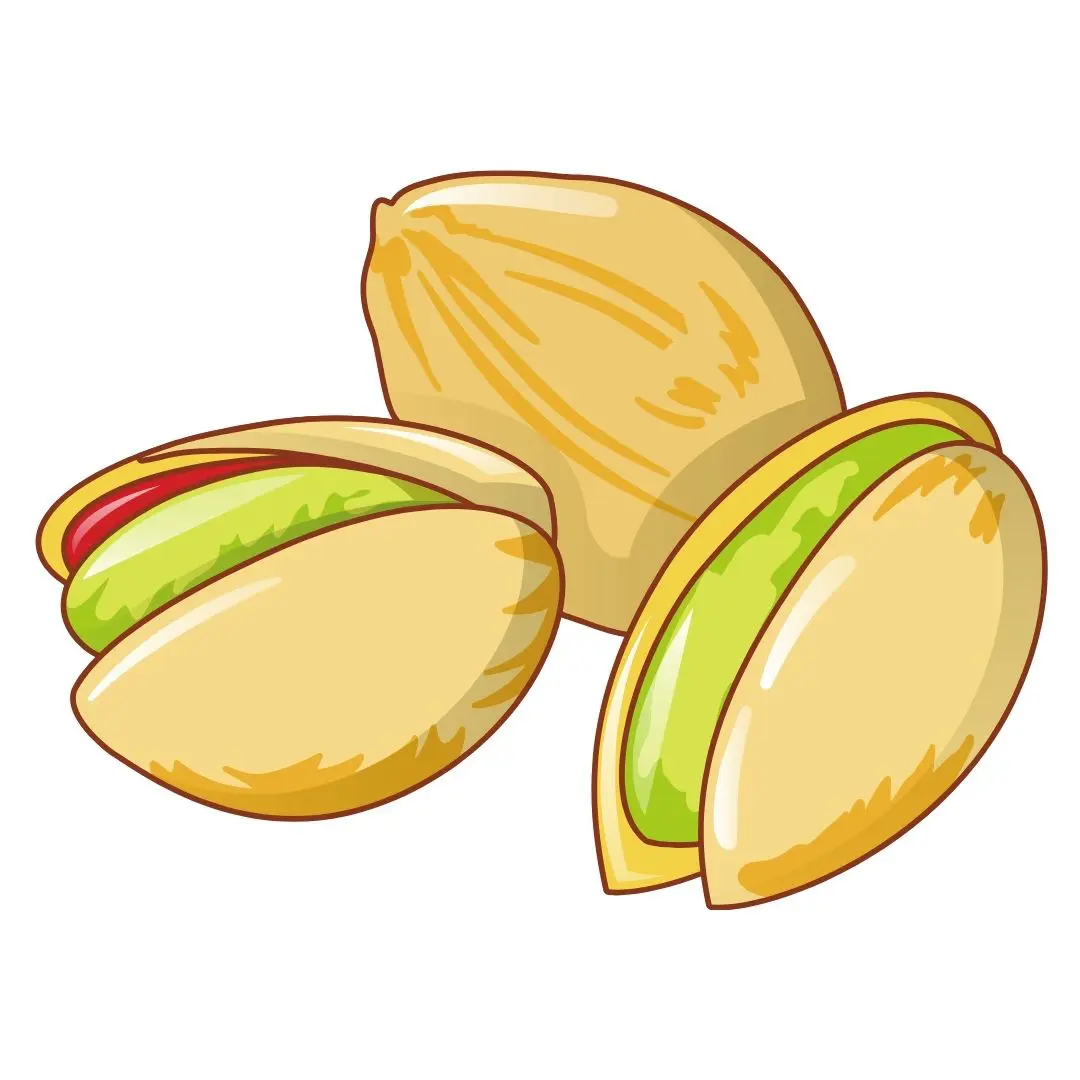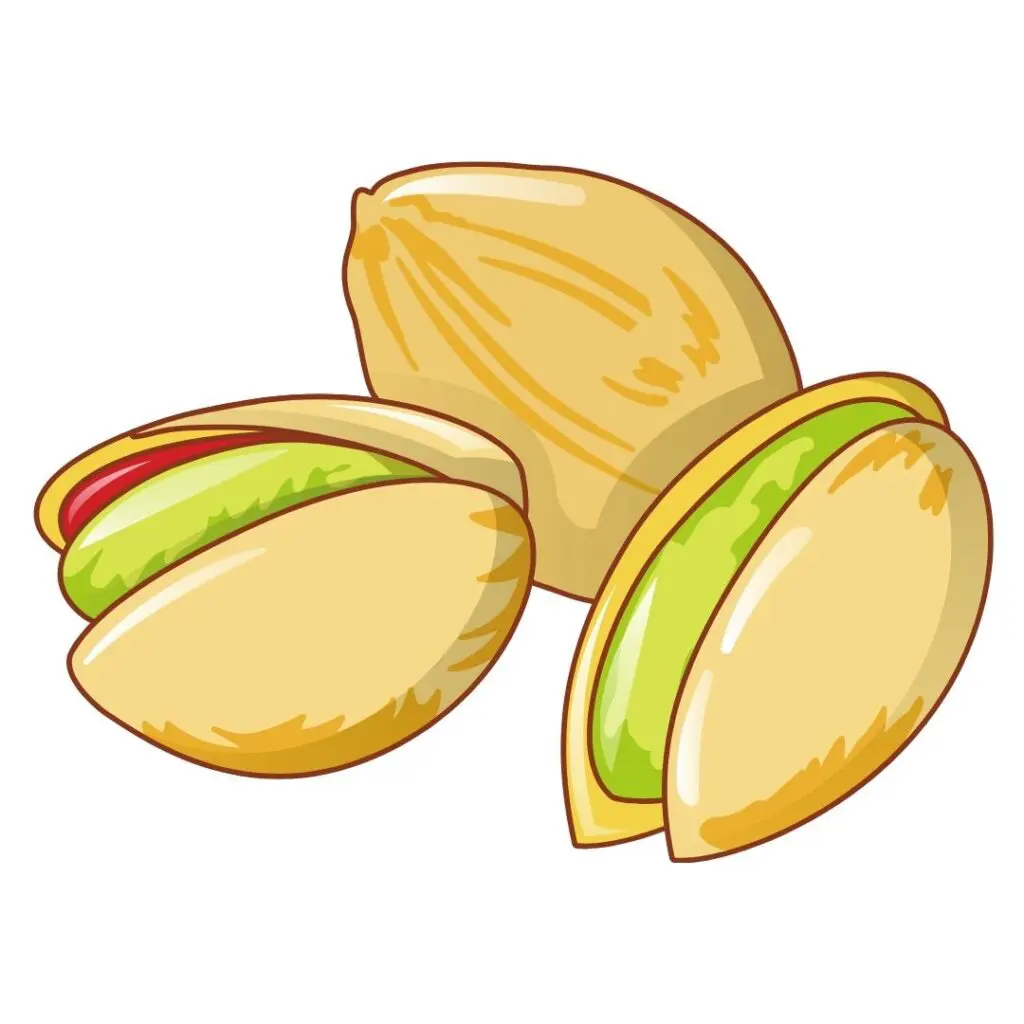 Walnuts
8mg oxalate per ounce
Walnuts* are packed with heart healthy polyunsaturated fat, making them a great option for your heart!
Low Oxalate Seeds
Flax Seeds
2mg oxalate per 2 tablespoons, ground
Flax seeds* pack 2 grams of fiber per tablespoon. They are also a good source of heart healthy omega-3 fats. Make sure to use ground flax seed, to be able to take full advantage of their benefits!
If you really like flax seeds, try Flackers*, a low oxalate cracker made from just flax seed, spices and a little salt!
Hemp seeds
3mg oxalate per 2 tablespoons
Hemp seeds* (or, hemp hearts) add a great crunch to almost anything! Sprinkle them on yogurt, salads or oatmeal.
Pumpkin Seeds
5mg oxalate per 1/4 cup
Pumpkin seeds* (or "pepitas") are more than a treat in the fall! You can find pumpkin seeds year round. Add them to salads, oatmeal, yogurt or make your own low oxalate trail mix!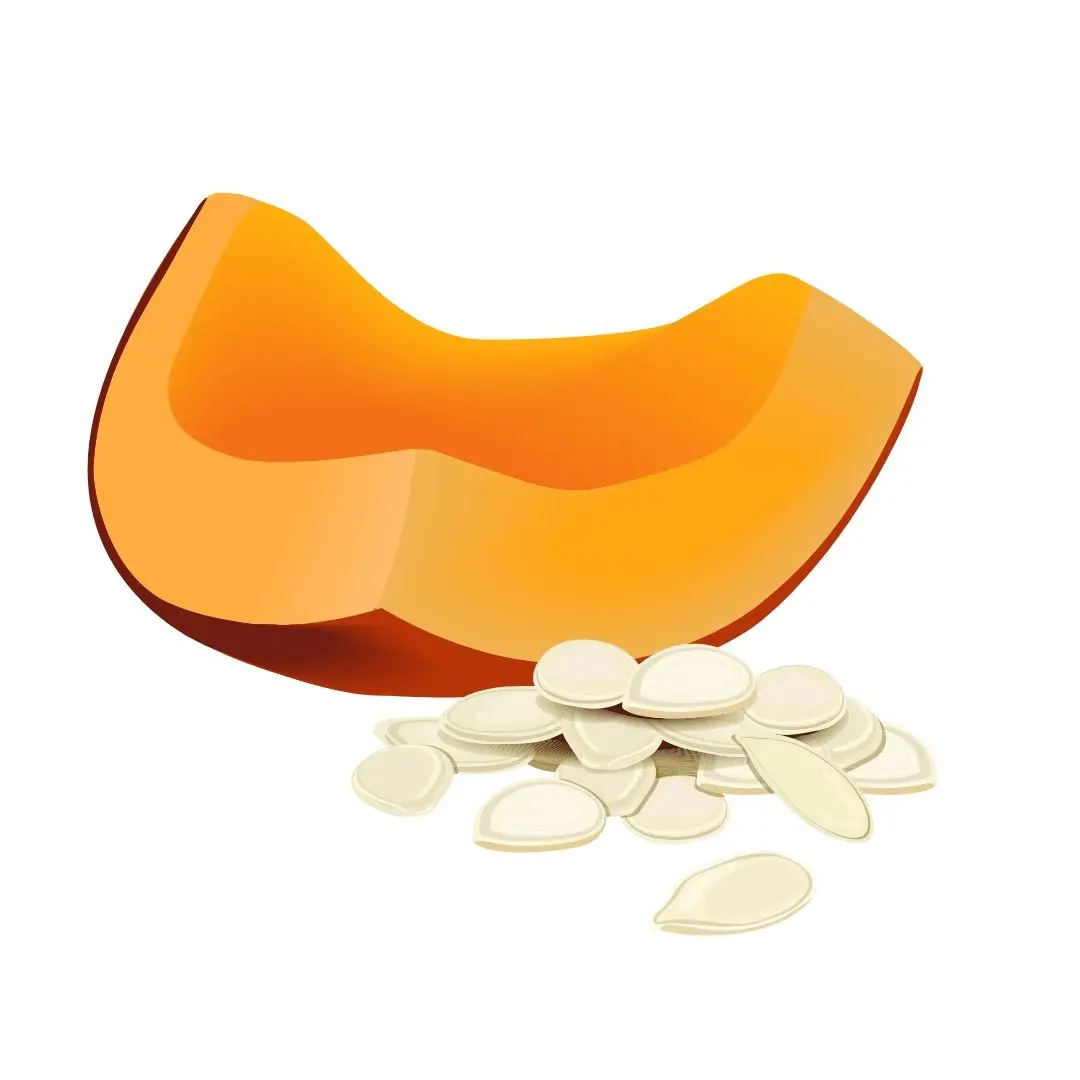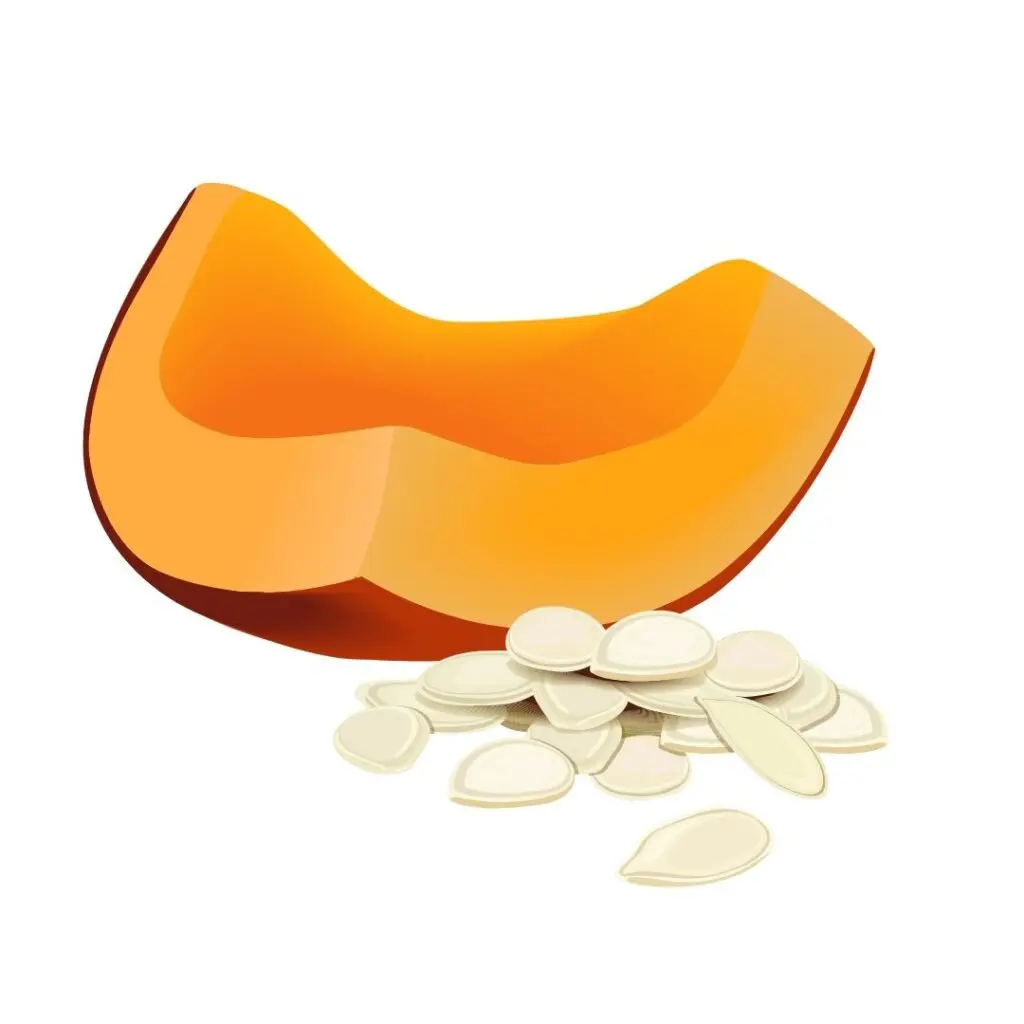 Sunflower Seeds
3mg oxalate per 1/4 cup
Sunflower seeds* are delicious on salads for a nutty flavor and crunch. Be careful to avoid salted and flavored sunflower seeds. Sunbutter* is made from sunflower seeds and is a tasty, lower oxalate alternative to peanut butter.
Watermelon Seeds
5mg oxalate per 1/4 cup
These can be harder to find, but watermelon seeds are another low oxalate seed.
High Oxalate Nuts & Seeds
On the flip side, there are some nuts and seeds that are very high in oxalate. If you have high urine oxalate, it is best to avoid these nuts and seeds. Or, eat them only on occasion!
Almonds (122mg oxalate per ounce) – don't forget almond butter, flour and milk are high in oxalate too!
Brazil nuts (137mg oxalate per ounce)
Cashews (49mg oxalate per ounce)
Hazelnuts (63mg oxalate per ounce)
Pine nuts (56mg oxalate per ounce)
Chia seeds (45mg oxalate per 2 tablespoons)
Sesame seeds (126mg oxalate per 2 tablespoons)
Advice for Eating Low Oxalate Nuts & Seeds
Watch Portion Size
Portion size is important to help control how much oxalate you eat. Even low oxalate nuts and seeds can add up!
A portion of nuts is 1 ounce, or about 1/4 cup of whole, shelled nuts. A portion of seeds is about 2 tablespoons for smaller seeds (like hemp or flax seeds), or a 1/4 cup for larger seeds (like sunflower or pumpkin seeds).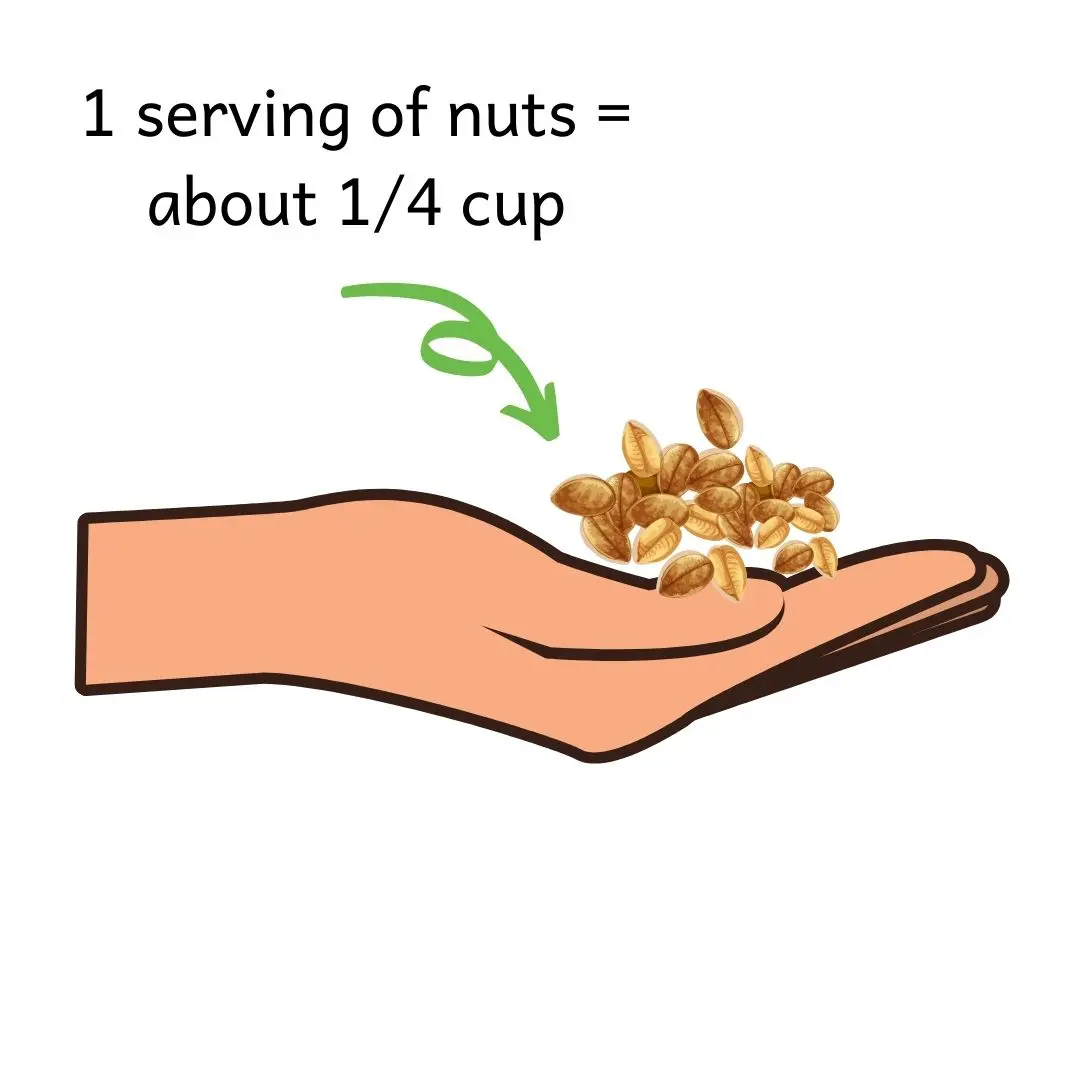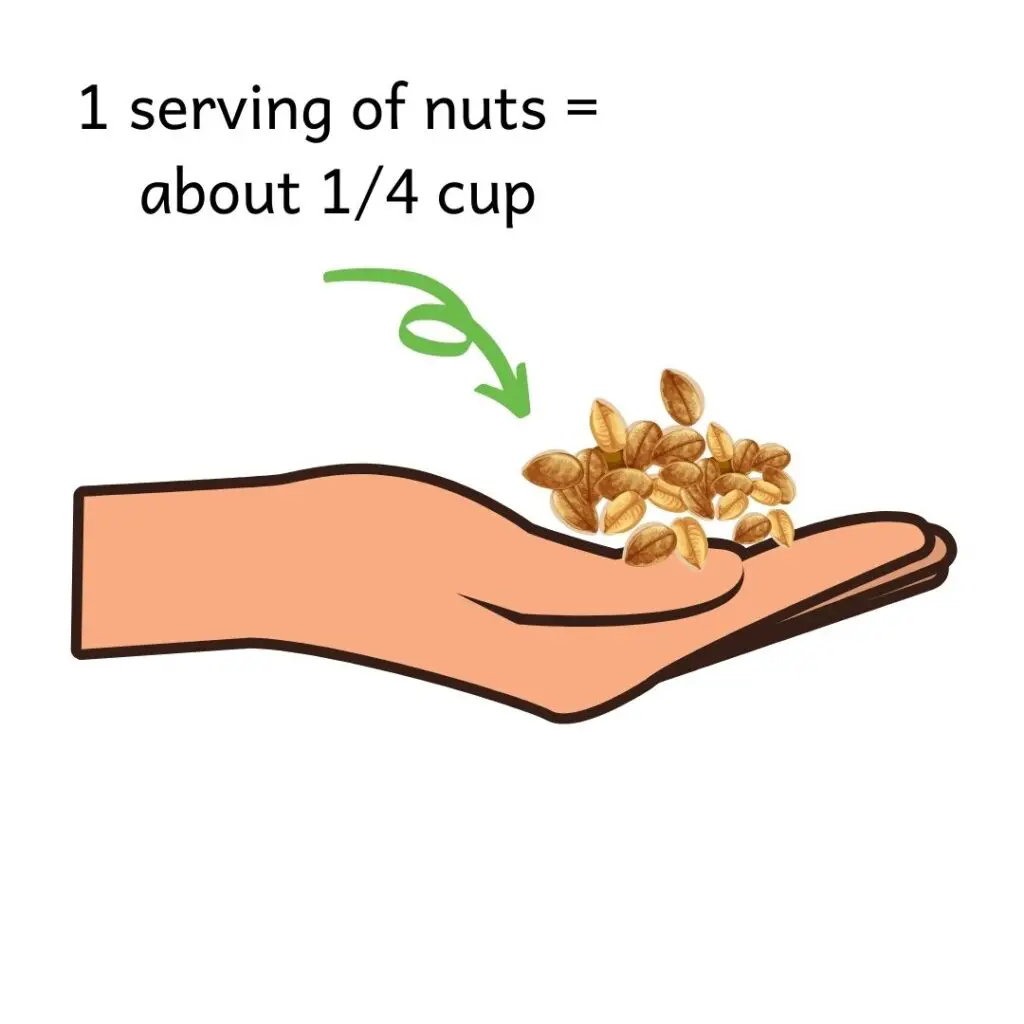 Choose Unsalted Low Oxalate Nuts!
Make sure to find unsalted or "lightly salted" nuts and seeds. Sodium plays a big role in kidney stones. Most people should limit sodium to 1,500-2,300mg per day to prevent kidney stones.
Happy Eating!
Melanie