Need a thoughtful gift for someone you love with kidney stones?
Look no further! Here is my complete gift guide for people with kidney stones!
*Please note that this post contains clearly identified affiliate links.  If you click on these links and choose to make a purchase, I may receive a commission (at no cost to you). As an Amazon Associate I earn from qualifying purchases.
Water is kidney stone prevention 101. It can be hard to drink enough water!
A nice water bottle is the perfect gift for your loved one with kidney stones!
I love the Venture Pal Water Bottle* that has time markings and quotes to encourage you to meet your water goals! And it comes in a ton of fun color combos.
You can also go high tech with the Hidrate Spark* water bottles. These fancy water bottles light up to remind you to drink, and even connect to a phone app to help you track how much you drink.
Heat is key to dealing with kidney stone pain for so many people. I love this microwaveable heating pad* because it heats up quickly, and contours to your body for maximum heat and relief!
Most people with kidney stones need a low sodium diet to help keep those stones at bay. Low sodium life can feel flavorless. But, it doesn't need to be!
Spice up their life with salt-free seasoning mixes*!
No doubt about it. Between the pain, fear of another stone and missing out on life events unexpectedly, kidney stones are stressful.
Journaling and other mindfulness exercises are huge when it comes to stress reduction.
This guided journal* for stress and anxiety is the perfect gift for kidney stones!
People with kidney stones often feel like there is nothing they can eat. This is SO not true!
My eCookbooks for kidney stone prevention are the perfect cure! They are filled with tasty recipes that are GOOD for calcium oxalate kidney stones!
You can even customize these eCookbooks for your loved one. Print out the cookbook, and put it in a binder to match their personality!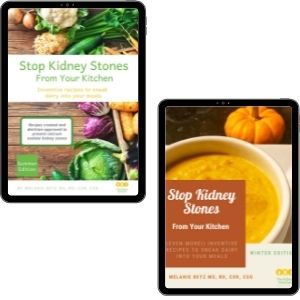 Life with kidney stones is stressful. Help your loved one relax with an aromatherapy candle. I particularly love this lavender thyme scent*!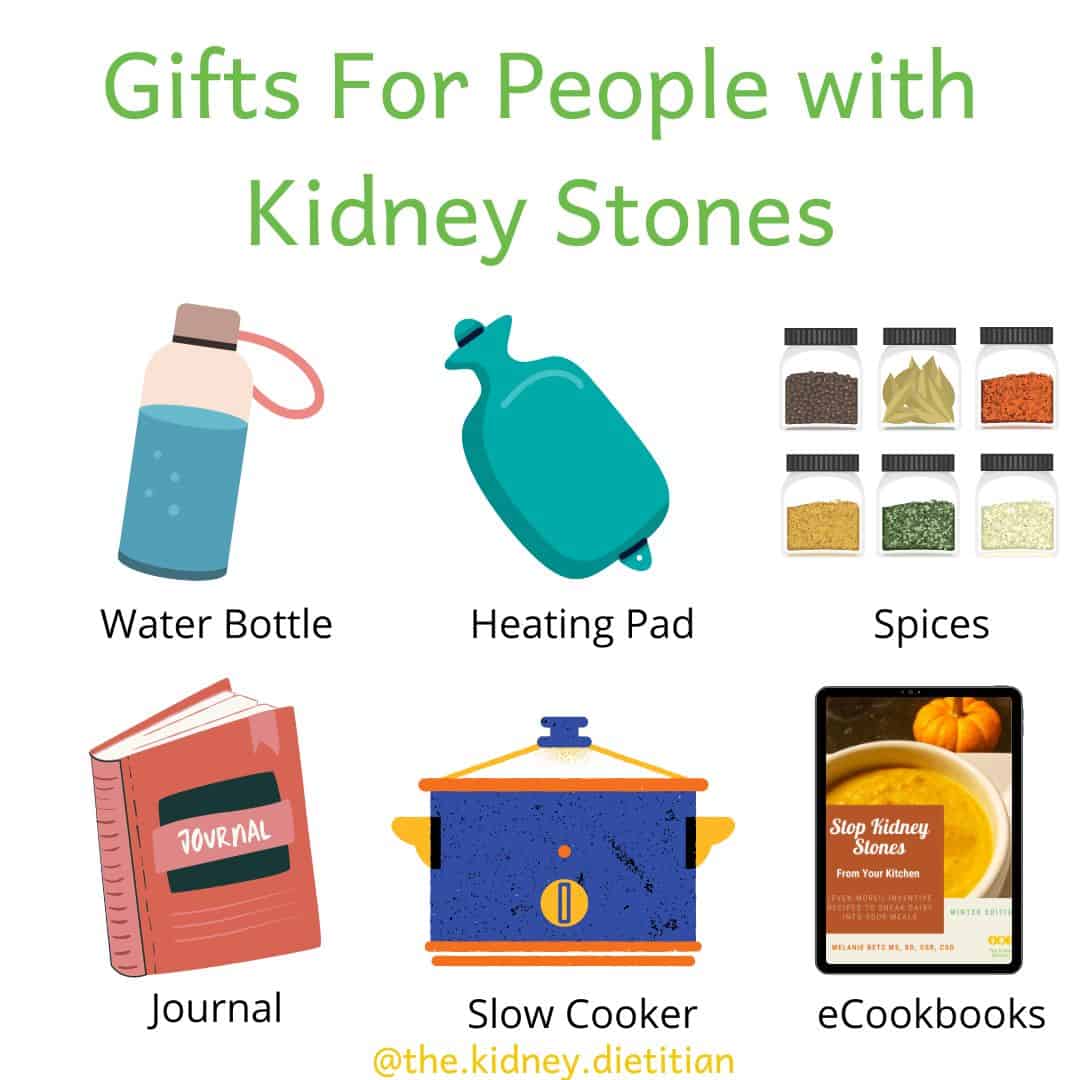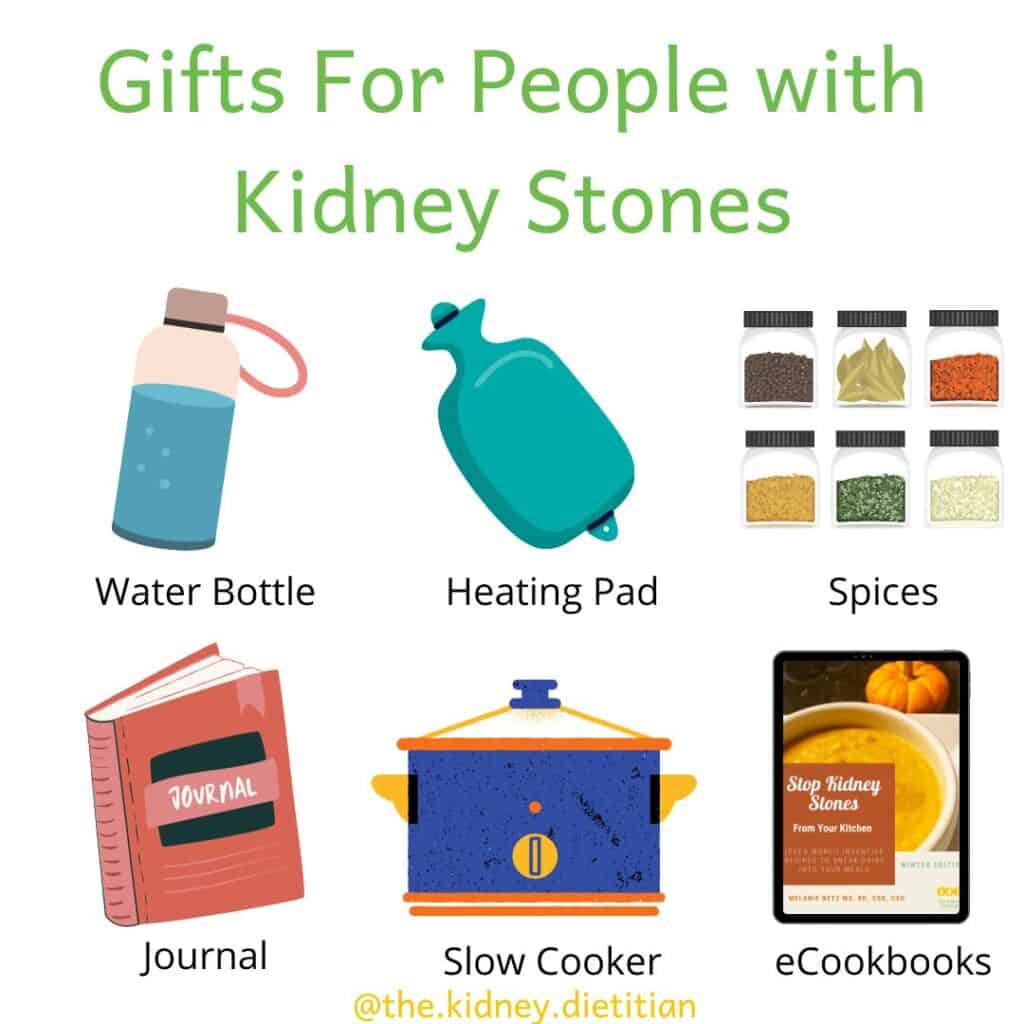 If you are looking for a more lighthearted kidney stone gift, consider these adorable kidney slippers*!
Or, a cute plush kidney* would do well too!
When you are passing a kidney stone, the last thing you need to worry about is finding a strainer to catch your stone. Everyone with kidney stones needs a good urine strainer on hand.
For a more functional gift, here is a pack of kidney stone collectors*.
For the jokester with kidney stones on your list, a kidney stone pun t-shirt* is the perfect gift!
Another thing to help with the stress of kidney stones, stress putty* or a kidney stress ball* is the perfect kidney stone gift!
Okay, I know this is 11 kidney stone gifts. But I had to add this last one. Eating at home is key for most people on a low sodium diet, which is so important for most people with kidney stones. A good slow cooker is a non-negotiable to make easy and delicious meals.
Here is my favorite slow cooker*.
Happy Eating (and gifting)!
Melanie