Fall is my absolute favorite season and apple crumble is something on my "must make" every year. Honestly, what warms the soul more than a warm bowl of apple crisp and the smell of baking apples and cinnamon? I truly think nothing.
This is actually my mother's recipe and is near and dear to my heart. She would often make apple crumble when apples in the crisper drawer were on their last leg. What a great way to use up that extra fruit!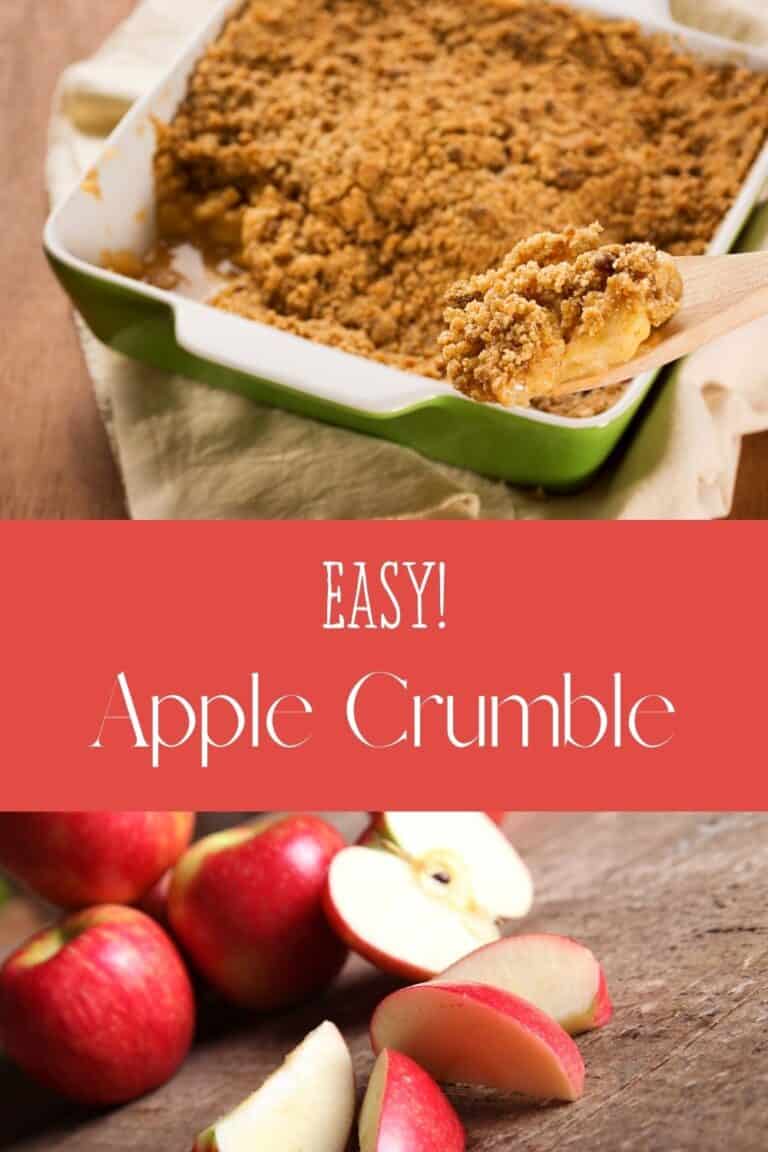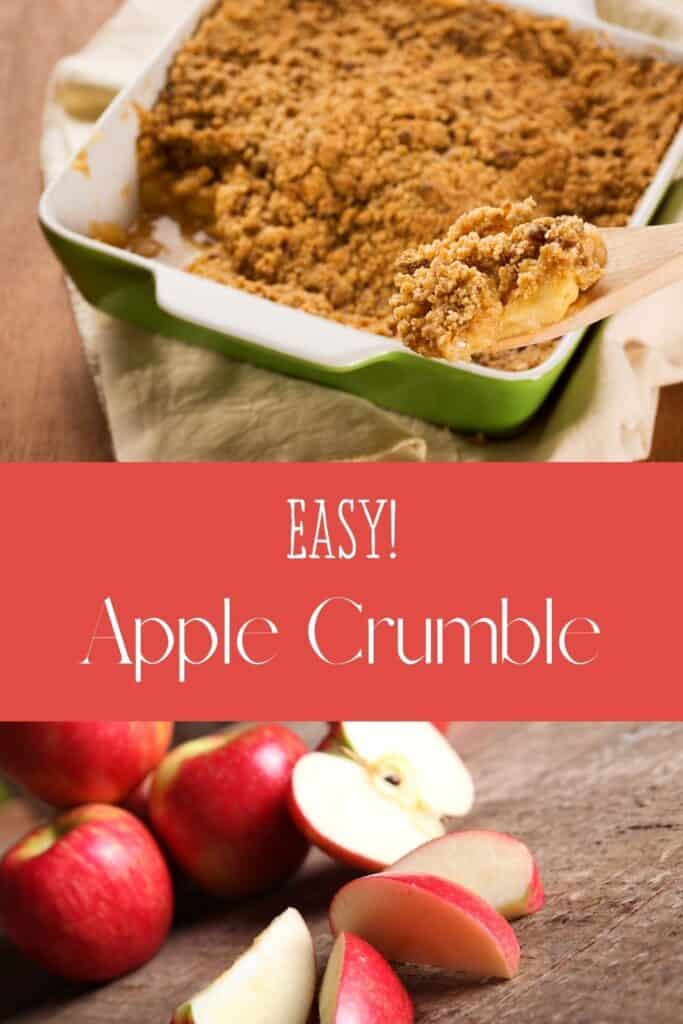 Is Apple Crumble Healthy?
Of course! As many of you know, I take an "all foods fit" approach. I think any food can fit in a kidney friendly diet.
This low sugar apple crumble can absolutely fit in any healthy diet. I love fruit desserts. It is such a yummy way to add some natural sweetness – plus some extra fiber, vitamins and minerals!
This crumble also only has 9g of added sugar.
Low Sugar Apple Crumble Ingredients
Apples
Of course, low sugar apple crisp needs apples! I love to use a mix of apples for baked apple desserts. I usually add a few tart granny smiths for some crunch. And, some sweeter apples like fuji or gala.
You could easily swap apples for other fruits in this recipe. Try:
Peaches
Blueberries
Pears
Plums
Nectarines
Pineapple
Oats
Oats are key to any crumble! They give the dessert a little body and chewy texture. Any kind of oatmeal works here.
Brown Sugar
Yep! This recipe calls for some actual (real!) brown sugar. In my cooking, I generally prefer to use a little bit of the real stuff when it comes to sweetener. But, you could swap the brown sugar for Splenda if you prefer.
Flour
Old school, all purpose flour is what I usually use. You could use whole wheat for a little extra fiber.
Cinnamon
Warm baking spices, like cinnamon, are necessary for any apple dessert in my opinion! Adding cinnamon and other spices helps add extra flavor and keep the sugar down.
Add a pinch of nutmeg or allspice too if you are feeling fancy!
Salt
Just a pinch! Don't worry, the total sodium comes out to only 17mg per serving.
Butter
We need a little fat to help the crumble get crispy and golden brown. I always go with unsalted butter to help keep the sodium down.
Can I Add Ice Cream?
Of course! Of course, adding ice cream does add sugar, potassium and phosphorus as well. Make sure to take those into consideration! Whipped cream is a great way to add a little creaminess with less sugar.
Happy Eating!
Melanie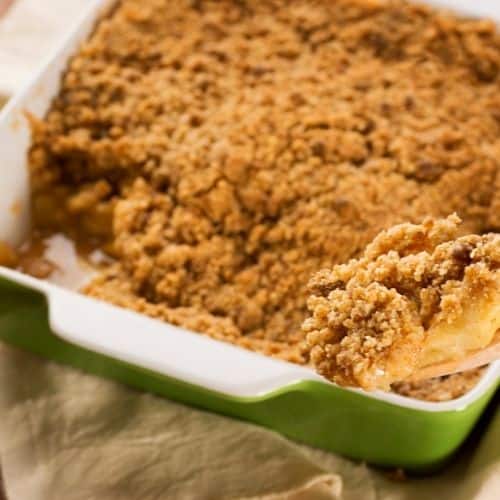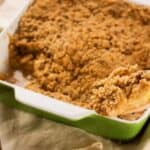 Print Recipe
Low Sugar Apple Crumble
Easy, low sugar apple crumble to warm your soul on chilly fall days!
Ingredients
4

large apples

peeled & cut into 1/2" slices

1/2

cup

oats

1/2

cup

brown sugar

packed

1/4

cup

all purpose flour

1/2

teaspoons

ground cinnamon

1

pinch

salt

1/4

cup

unsalted butter
Instructions
Preheat oven to 350F. Place apples in the bottom of a 9×13 baking dish.

Combine oats, brown sugar, flour, cinnamon and salt in a bowl. Cut in butter using a pastry cutter or 2 knives. Sprinkle crumble over apples.

Bake 40-45 minutes, until bubbly and topping is crispy.
Notes
Nutrition Facts (1/12 of a 9×13 pan): 126 calories, 4g fat, 2g saturated fat, 10mg cholesterol, 1g fiber, 9g added sugar, 1g protein, 17mg sodium, 16mg calcium, 94mg potassium, 26mg phosphorus, 2mg oxalate